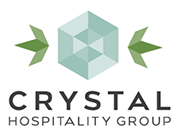 W.E.L.L. (What Excellence Looks LikeTM)
Core Values and Mission Statement
W.E.L.L. is a stand alone system that integrates and supports the existing mission statement and core values of your organization. Your organization's core values and mission statement will be entered into the W.E.L.L. system as a customized field in order to provide the focus and execution of embedding W.E.L.L. into the culture of the business.
Integrating the established service and operational standards of the organization has always been one of the most difficult challenges in business. THE W.E.L.L. SYSTEM provides a comprehensive understanding of tasks and responsibilities to current staff and new employees alike. It creates a streamlined process to implement and measure these standards and allows staff to gain a clear understanding of their responsibilities. The W.E.L.L. System outlines a Key Performer, Strong Performer, Performer and a Non-Performer in each role within the organization. Remarkably, it changes the behavioral culture over the long run for existing employees and eliminates the "bad habit virus" contamination of newly hired staff.
Emphasis in this process is on positive aspects of the service journey, rather than pointing out deficiencies in technique, creating a strategic partnership process that involves managers and their teams. It is also a key element in the development of successful service professionals by defining what service excellence looks like in each role and task. Bridging the disconnect between expectations and performance is one of Crystal Hospitality Group's specialties, and it can lead to the satisfaction of both sides of what is all too often a difficult divide that has a quantifiable impact on guest and member satisfaction surveys, brand loyalty, and bottom line financial performance.
© 2016 Crystal Hospitality Group